Who says female celebrities can't be best friends?
Many people believe that 2 women in power, especially in the same industry, cannot be friends because they'll always find themselves competing with each other. In fact, this sentiment is felt by even people inside the entertainment industry. Tonto Dikeh in an interview famously said she can't be friends with any actresses because according to her:
We are all fighting for the same thing. We are all killing ourselves. It's a cycle. We share the same men, the same clothes, the same movies, the same things. So, it's a cycle. Why would you want to be friends with someone who wants your life!
Well to Ms Tonto and everyone who shares this notion that female celebrities cannot be friends, I am here today to share with you a list of women who have gone ahead to be friends in this entertainment industry.
These women are so close that they many of them consider each other more than friends and even best friends, they consider themselves sisters. Some of them even look like sisters. Without further ado, here are 7 Celebrity Best Friends That Look Like Sisters.
1. Adesua Etomi and Linda Ejiofor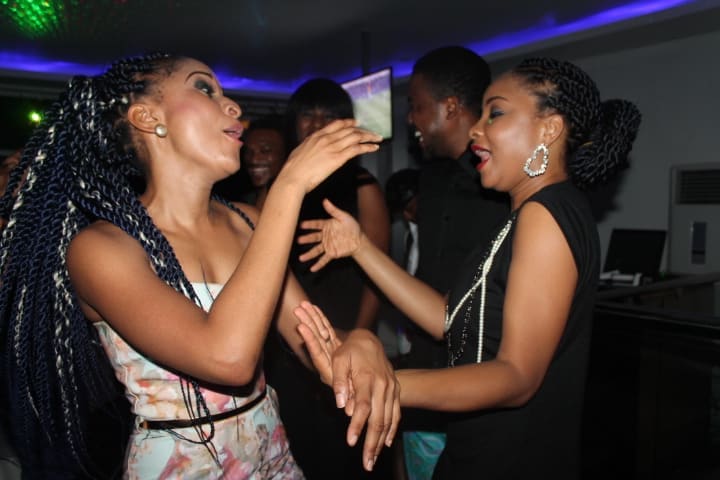 Adesua and Linda are more than best friends at this point, they're practically sisters. In fact, at Adesua's wedding, Linda was there as a bridesmaid, and likewise at Linda's wedding, Adesua was one of the bridesmaids. On Linda's birthday, Adesua took to Instagram to write about their friendship saying:
It's my sister's birthday @ihuomalindaejiofor. KAI! We have been through soooo much together Ihuoma, so much. My friend, my sister, my prayer partner. I'm so grateful for you. I'm so happy that we get to witness God's goodness change our lives. I love you totally, completely and unconditionally.
More than being practically sisters, these two women actually look alike. Abi don't you think so?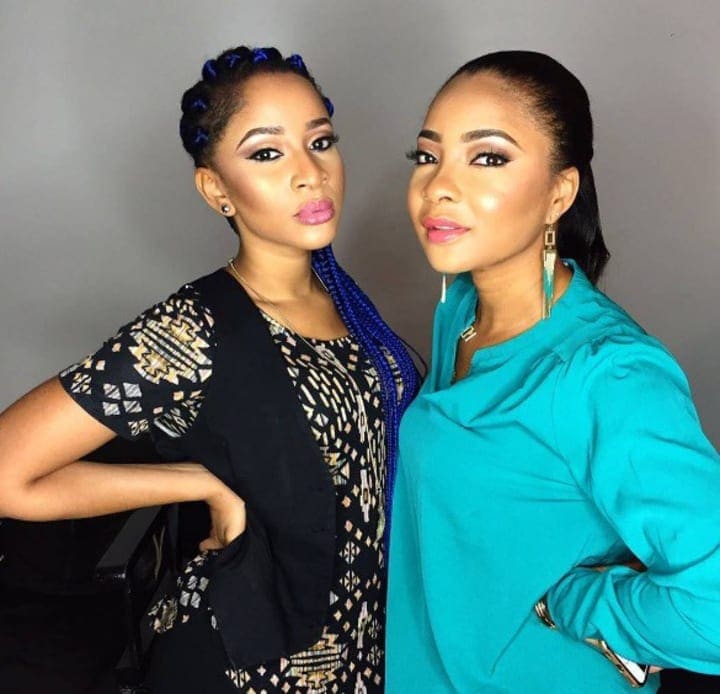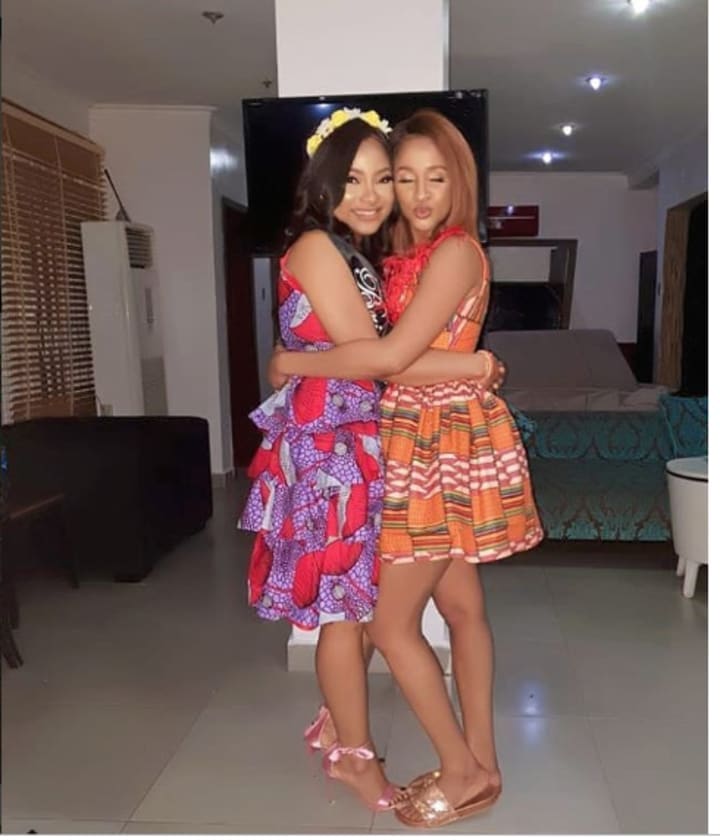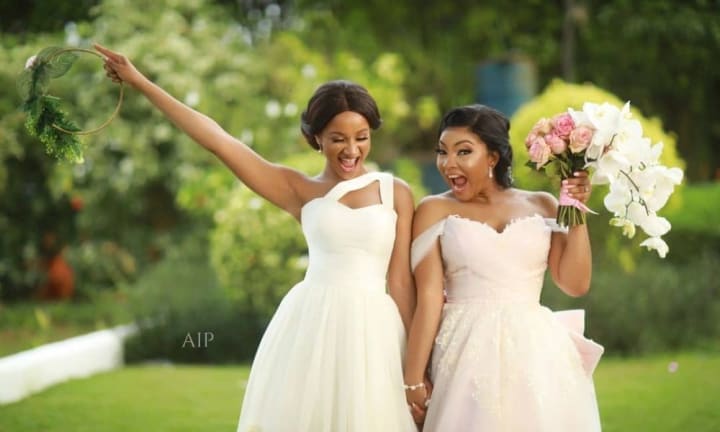 2. Funke Akindele and Eniola Badmus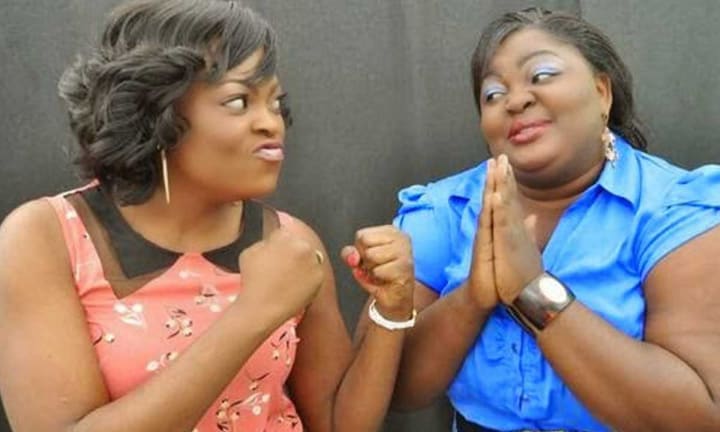 Another dynamic duo is the pair of powerhouse actresses Funke Akindele and Eniola Badmus. The two have acted in several movies together, and in an interview speaking about their friendship, Eniola said about Funke:
We are beyond friends. Funke is my ishorunmi, do you know what they call ishorunmi? When they say ishorunmi, it means the muscle that connects my neck and my head. So she's more than a friend. Funke is, I see a lot of roles in her – she has this mother role, a sister role. Funke is everything.
These two too can really pass for sisters.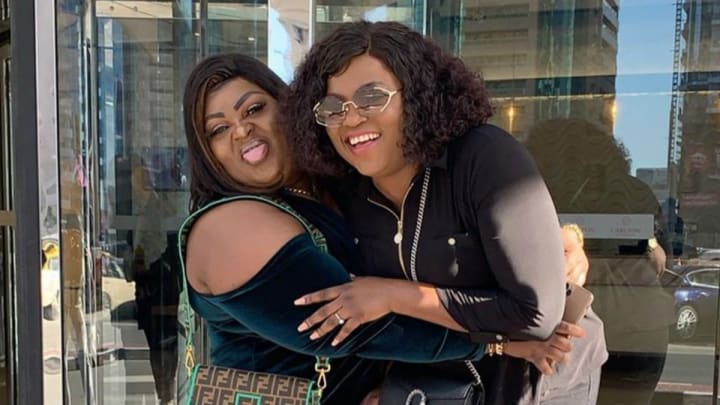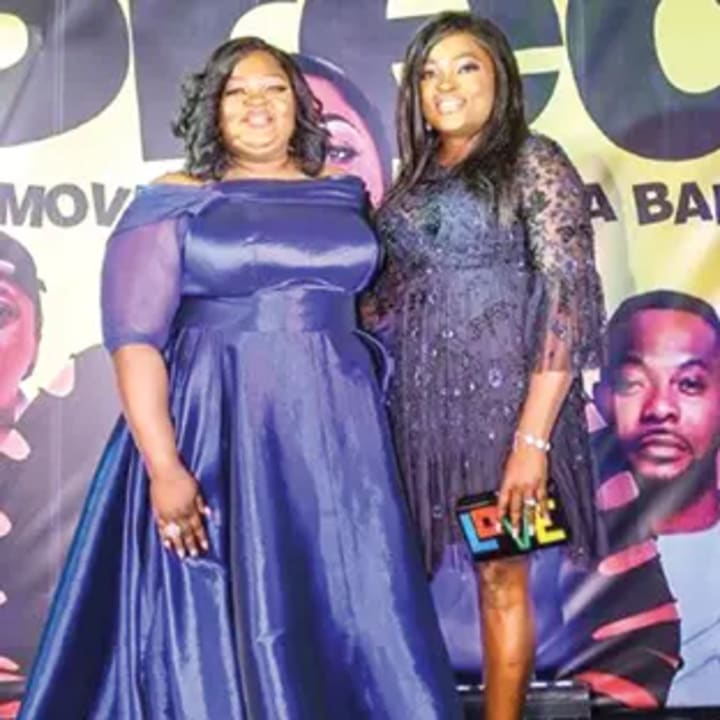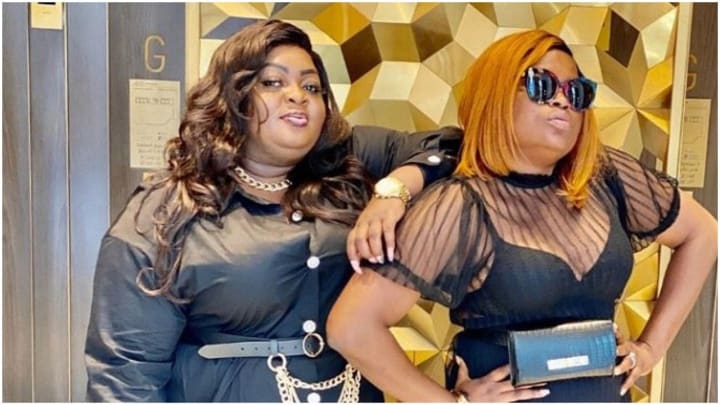 3. Waje and Omawumi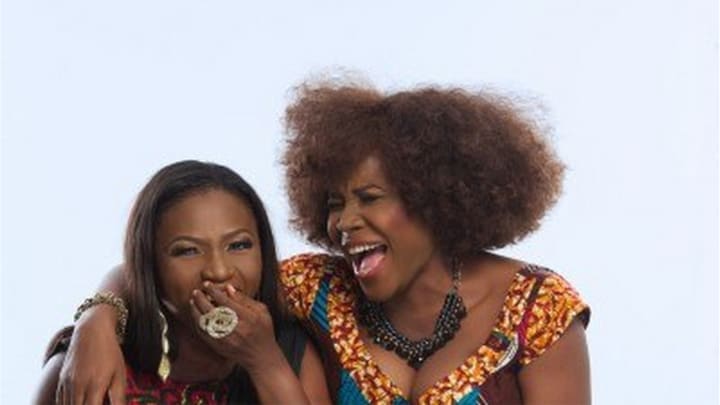 Waje and Omawumi have talked very publicly about their friendship. In fact, they're so close that Omawumi said her husband gets worried if he doesn't see Waje in 2 days. When asked how they've been able to remain friends over all these years, Omawumi had this to say:
https://cdn.iframe.ly/api/iframe?url=https%3A%2F%2Fwww.instagram.com%2Fp%2FBvKk1gxFQZu%2F%3Futm_source%3Dig_embed%26ig_rid%3Da843ddd4-44f6-4810-aca3-676809ab75cf&v=1&app=1&key=57d2ec5998440ab74c7cf485bffd908c
Beyond behaving and becoming like sisters, Waje and Omawumi actually look like sisters.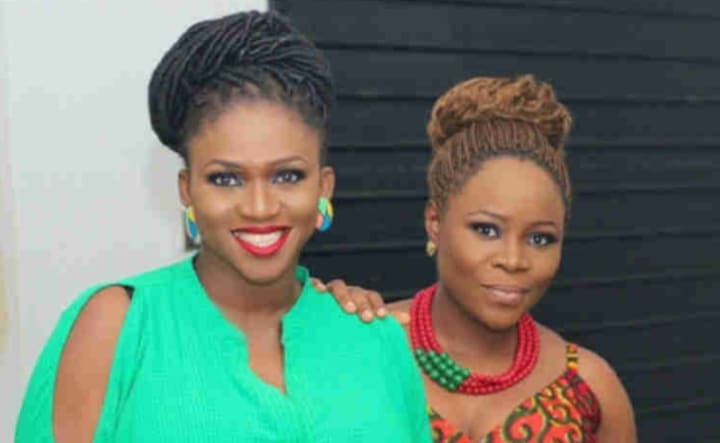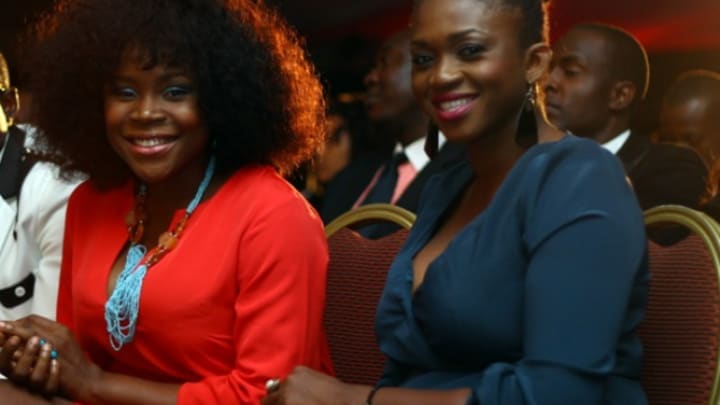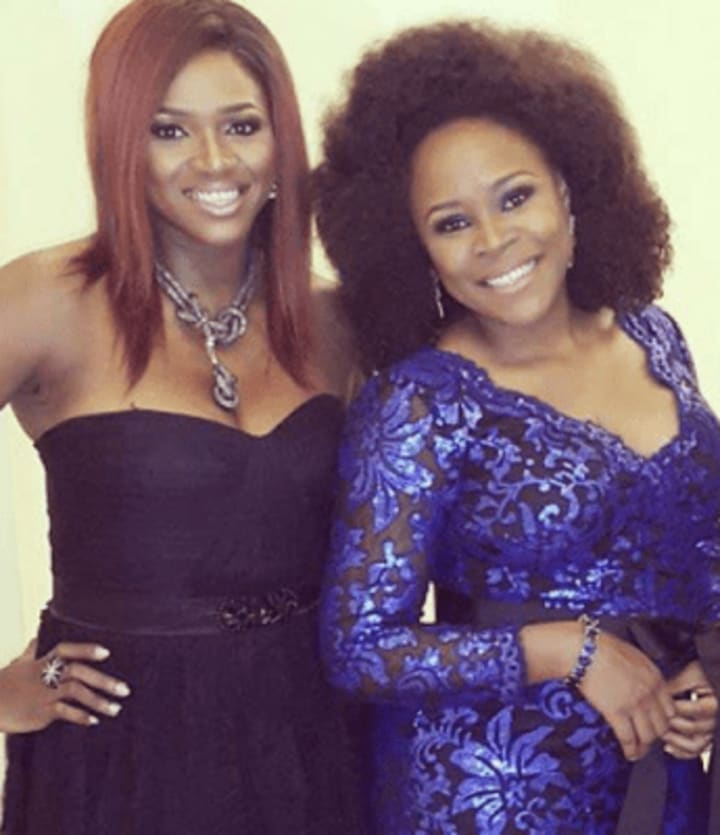 4. Ebube Nwangbo and Oge Okoye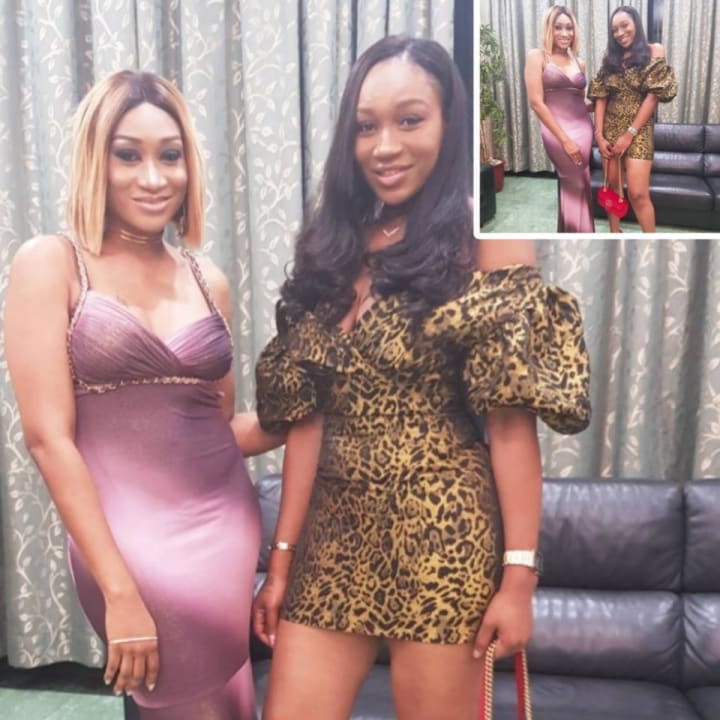 Ebube Nwagbo and Oge Okoye are both actresses that are notorious for keeping their private lives private.
In fact, little is really known about the things going on in their lives. However, one thing that we do know of these women is that they are very close. Both actresses sometimes dress up in matching outfits, in most occasions where Oge is, you can also spot Ebube and vice versa.
These two are not only really close, they even look like sisters.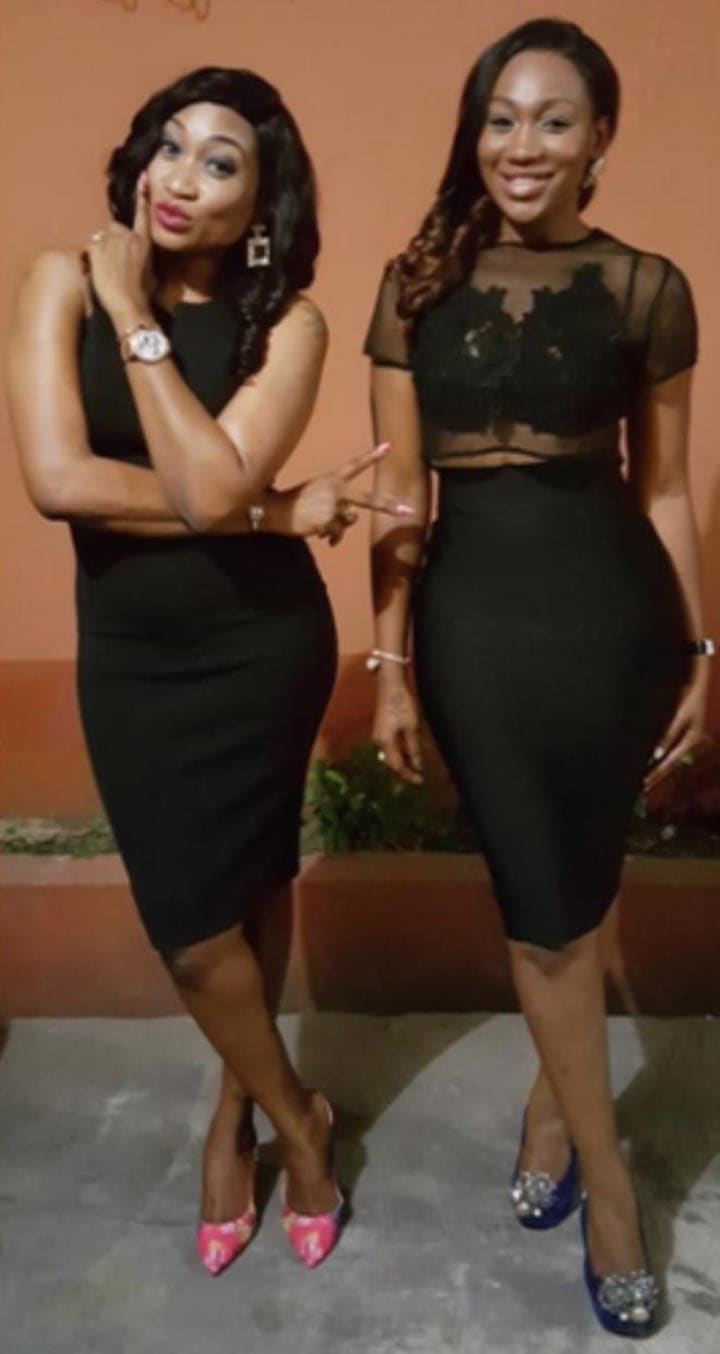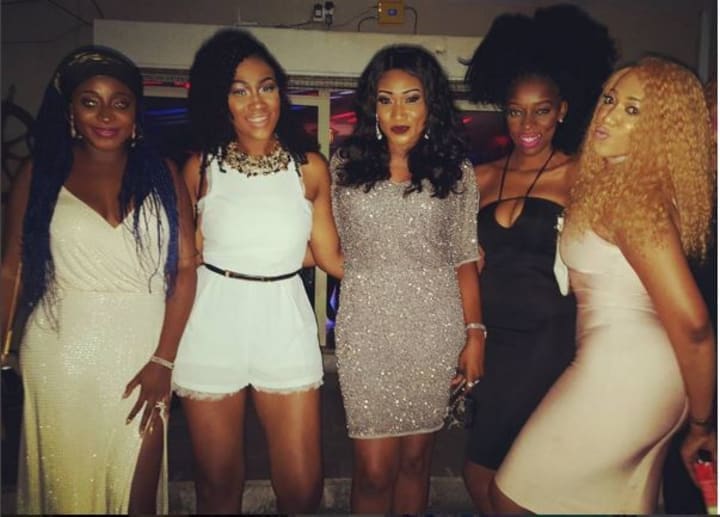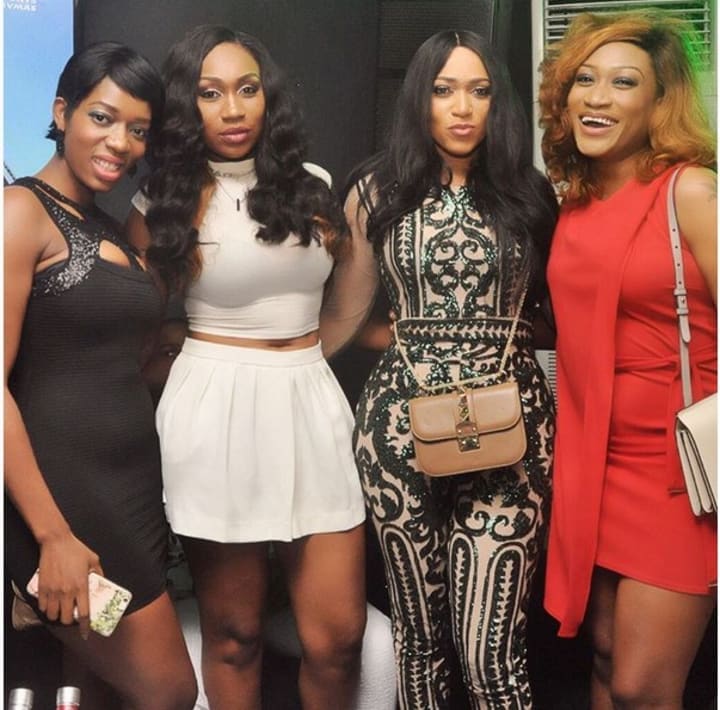 5. Toke Makinwa and Tiwa Savage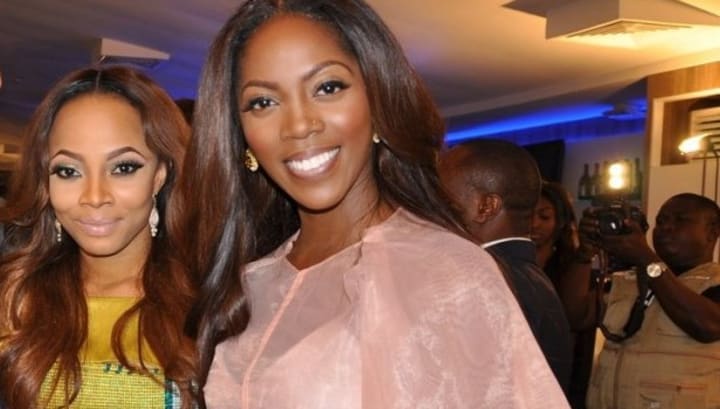 Unlike other friends on this list who happen to work in the same sector of entertainment, Toke Makinwa and Tiwa Savage do not do the same things in this industry (Tiwa sings while Toke is an OAP and influencer) yet they're both best friends and are practically like sisters. Not only that they even look like the type of sisters people will see on the road and call 'Coke and Fanta'.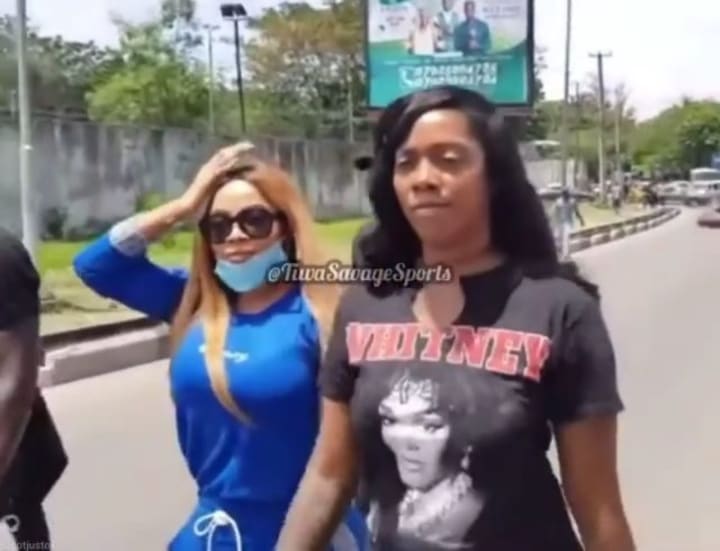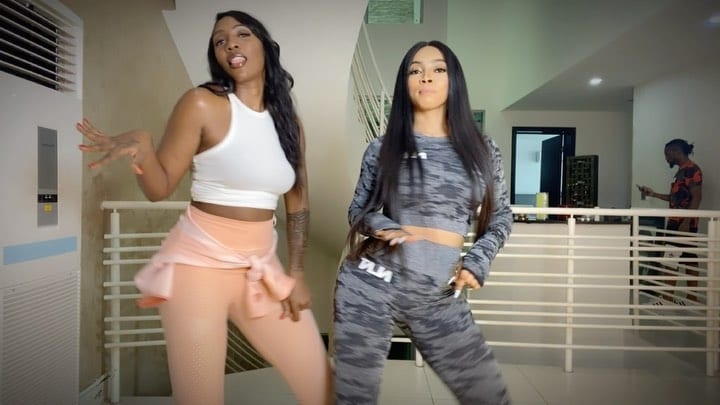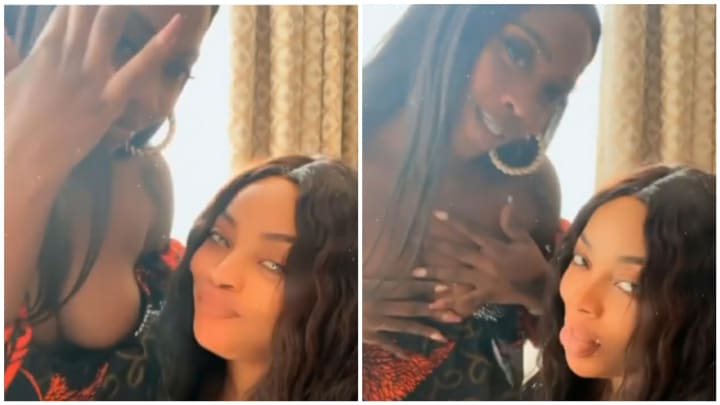 6-7. Omoni Oboli, Uche Jombo, Ufuoma McDermott, and Chioma Akpotha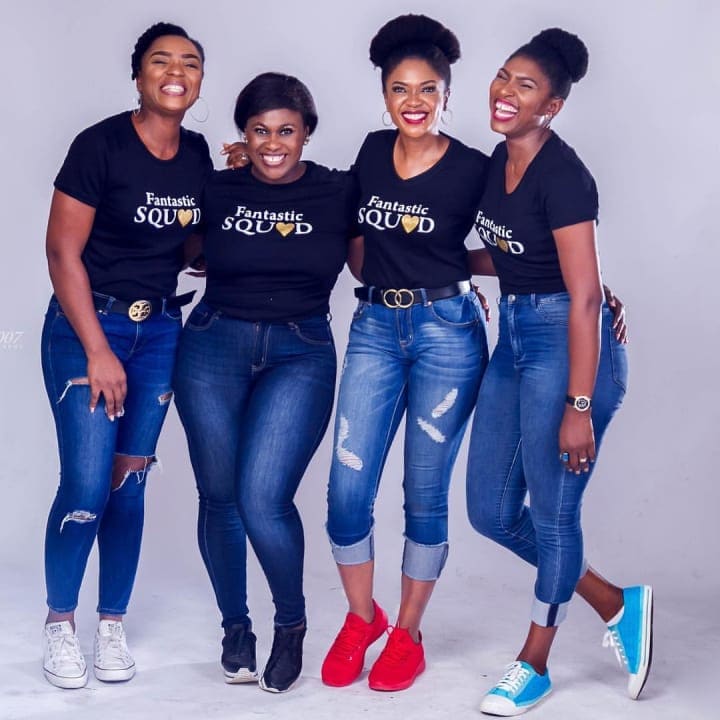 Omoni Oboli, Uche Jombo, Ufuoma McDermott, and Chioma Akpotha are a squad, and their friendship is so strong. In fact, their friendship is so strong that when Omoni Oboli wrote her book, The Stars Are Ageless, she had to dedicate an entire chapter just to these women.
During an interview, Ufuoma speaking about their friendship said:
What we feel for each other is care and love. If you love someone, you look out for them. I don't know if I have ever sat back and drawn a plan, saying this person is going to be my friend. It just happens; your spirit just flows with certain kinds of people. You allow them into your inner circle. It is something that just happens, it is not planned.
Beyond being best friends, all four of these women look like they could have come out from the same house. Don't you think?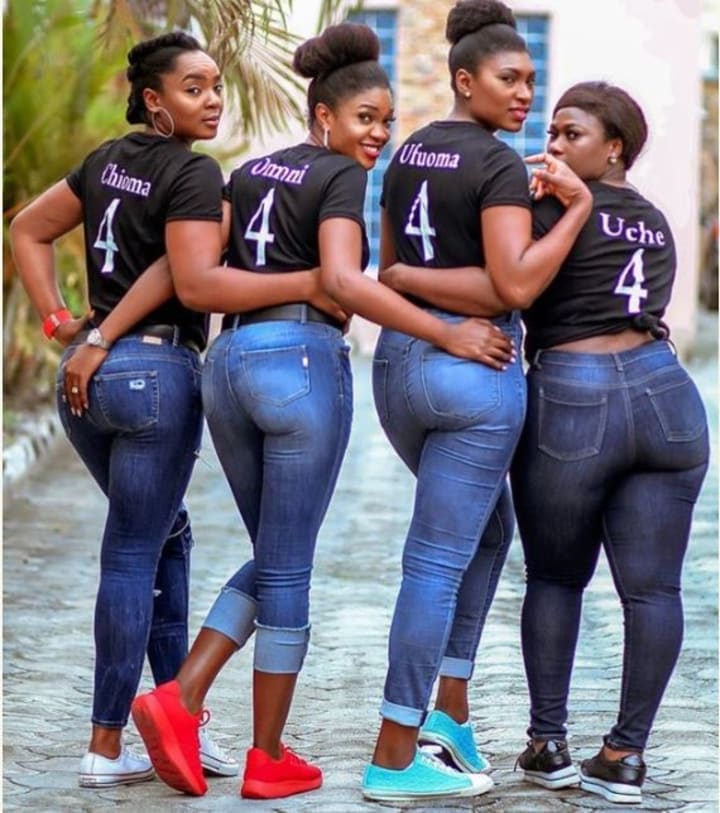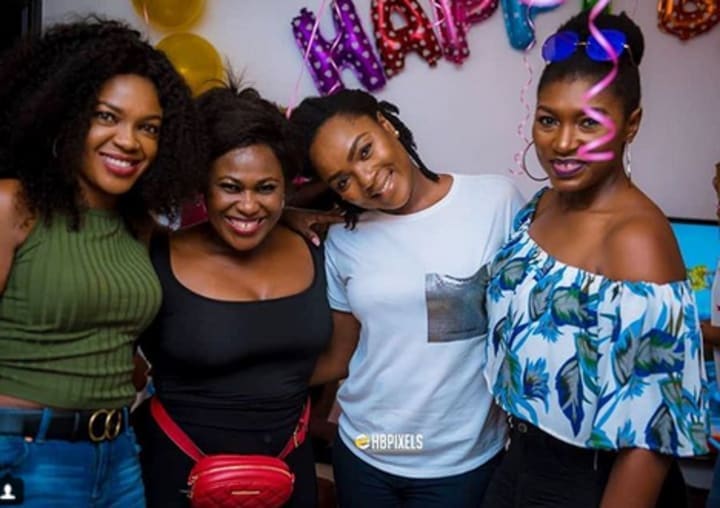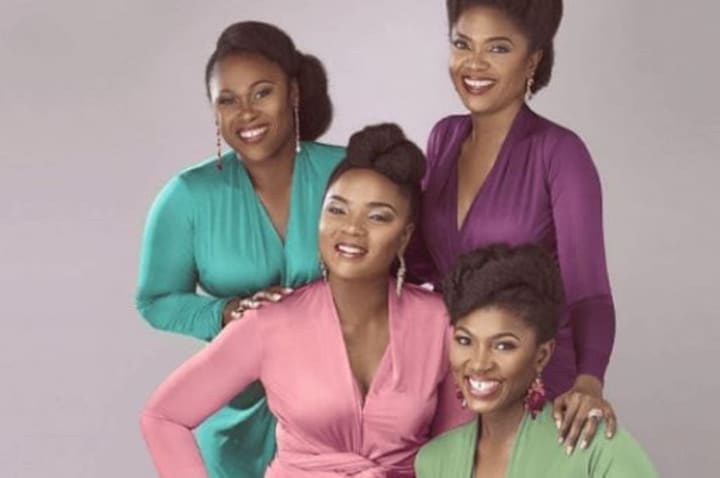 Which pairing do you think look the most like sisters?